We all know how important balance is to well-being and to be in harmony with ourselves. An important component of this is the external appearance. No one can be completely happy if they are not satisfied with their appearance. With the development of plastic surgery, it is possible to correct congenital or acquired aesthetically pleasing lesions, respectively advantage. Our best plastic surgeon in Ashok Vihar, Shalimar Bagh provides a full service to achieve this.
General information about plastic surgeries
The two main branches of plastic surgery are restorative and aesthetic surgery. The first is to correct deformity, dysfunction, or tissue deficiency due to a developmental disorder, injury, disease, or surgery, while the primary goal of aesthetic surgery is to improve the appearance. In some cases, the two cannot be sharply separated.
The majority of patients undergoing aesthetic plastic surgery are healthy, however, psychiatric problems are common due to the lesion that requires correction. Pre-surgical consultation and proper patient information are prerequisites for successful surgery.
During this, plastic surgeon in Ashok Vihar records the detailed medical history, discuss the patient's expectations, the possibilities of correcting the given lesion, the essence of the surgical solution, possible complications, the tasks of the pre- and post-operative period, and prepare photo documentation. If the patient has unrealistic expectations, we will withdraw from the surgery.
The best plastic surgeon in Shalimar Bagh should be informed about previous illnesses, surgeries, possible chronic illnesses, regular medications, and drug allergies.
In patients taking anticoagulants due to an increased risk of bleeding complications, treatment should be switched to low molecular weight heparin preparations in the perioperative period.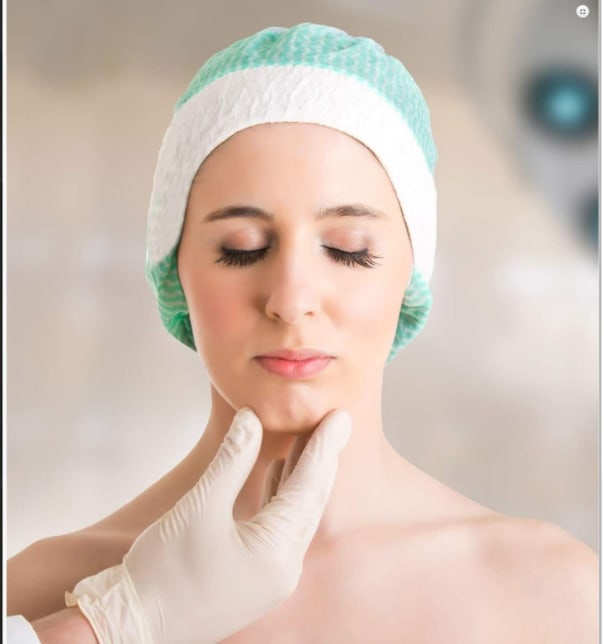 Plastic Surgeries Available In Our Practice
Removal of moles, lipomas, skin lesions: skin lesions in a disturbing place, which make it difficult to move or wear clothes, excision of moles and skin growths recommended by a doctor, histological examination
Removal and correction of surgical scars and cuts
Intimate plastic surgery : hymenoplasty and vaginoplasty
Abdominoplasty : sagging skin due to large body weight fluctuations, in case of weakening of the muscle layers of the abdominal wall
Breast augmentation with implants : due to internal factors (hormonal effects, genetic factors, etc.) or external influences (trauma, surgery, etc.)
Breast reduction: after pregnancy, due to weight change or fluctuations, in case of sagging of the mammary gland
Liposuction : in addition to the aesthetic problem, it can also become a source of serious health complaints, we perform liposuction on the abdomen, waist, hips and buttocks
Ear surgery : Many people can be annoyed by the large, protruding ear, which spoils the overall look of the face and may make the procedure aesthetically justified.
Rhinoplasty:  nasal deformities can be the result of an accident, or they can be born with us, but fortunately in both cases they can be significantly improved by surgery.
Eyelid surgery: the essence of surgery is to remove loose, wrinkled skin of the lower and / or upper eyelid and adipose tissue that pre-embosses the eyelid
One of the goals of the Tandon Clinic is to make plastic surgeries as easily as possible for everyone who wants to beautify and rejuvenate.
Each of our interventions is tailored to your individual needs and expectations, so our plastic surgeon in Shalimar Bagh will give you a personalized expert opinion after a consultation.
As a plastic surgeon in Ashok Vihar, I always strive to find beauty in my patients, highlight and show it, while hiding disadvantageous, less-loved outward features.
To do this, it is essential that I work with the best implants, filler materials, modern surgical techniques, and qualified assistance. The success of our work is confirmed by the satisfaction of our patients.