Breast augmentation in Delhi, What is it?
Breast implant or breast enlargement or breast augmentation in Delhi is a cosmetic surgery done to enhance the size and shape of a woman 's chest. The main reasons that lead a patient to this are as follows:
Breasts too small for your silhouette
Mamas who are left empty or falls after pregnancy and lactation
Breasts that are different sizes
Reconstructions after breast surgery
When you perform a breast augmentation in Delhi, the most important thing is to choose the size of the prosthesis and the type of surgery that need to do. "the goal is to find the best balance between the desires of women and a natural result."
Currently, there are different techniques for breast enlargement in Delhi:
With silicone breast implants
Breast implant saline
Fat Transfer
Breast augmentation is related to other breast surgery as:
Gynecomastia operation.
Breast Reconstruction
How do I know if I am a candidate for breast augmentation in Delhi?
Before going to breast enlargement in Delhi you should be close to your ideal weight, ie you must have a BMI of 30 or less. In addition, to undergo breast surgery you must be healthy both physically and mentally.
If you have a heart condition, a condition pulmonary or neurological disorder, you should discuss this with your plastic surgeon as you may not be able to go for a breast implant in Delhi.
If you plan on doing surgery but in the future want to get pregnant again, a plastic surgeon in Rohini recommends waiting for the results obtained are more durable. However, it should be noted that breast augmentation does not jeopardize future pregnancies or lactation.
The snuff is not advised either before or after breast enlargement in Delhi because nicotine impairs healing and wound healing. So, if you're a smoker, you must leave at least 6 weeks before and after your surgery.
How do I choose my surgeon?
It is very important to choose an experienced plastic surgeon in Delhi to ensure the success of cosmetic surgery. In India only certified plastic surgeons are trained and supported to offer breast augmentation in Delhi. You should check your credentials and studies. We also recommend having different quotes before choosing your surgeon to compare and resolve any doubts that may arise about the intervention, pre- and postoperatively.
The following aspects before choosing a surgeon :
Check your studies and experience, make sure it 's official title plastic surgeon specialty.
Make sure your premises are correct when surgery should be performed in an operating room and should have the necessary resources to address any possible emergency situation.
Make sure it is the specialist who treats you and not trades because you have to be explored by a professional.
How is the first appointment with the surgeon?
The first appointment with your plastic surgeon in Pitampura is very important because normally, core aspects talk about e l chest you want to have and how will the operation. For this reason, on this visit, the surgeon will examine the current size of your breasts as well as the way they have.
Another point that will have to evaluate the professional will be the firmness of the skin which may vary according to the age of the patient and their personal conditions. After this examination of the breasts, the surgeon will likely ask for a mammogram to see in more detail the state of the breasts and discard any possible complications.
In this event, the surgeon will also detail what techniques exist for a breast implant in Delhi so that you have all the information possible about each. Another important point that should be considered with it is the size and shape you have your breasts future. Depending on these and other factors, the specialist will recommend one technique or another.
As with all cosmetic surgery in Delhi, it is very important to talk to your surgeon about expectations because they must be realistic. Ask all your questions and request photos of your results. Meanwhile, you must warn of the risks and possible complications of the operation.
Some surgeons prefer that patients are admitted to stay after surgery for breast implant in Delhi. This appointment takes the opportunity to ask if you need to stay one night at the clinic, which anesthesia is to be used and the total price of the surgery.
The best plastic surgeon in Delhi will also ask if you are a smoker or are taking any medication because they can affect the surgery and postoperatively.
Types of implants or breast implants
Breast implant in Delhi can be made with fat or by transfer. Breast implants varieties exist in saline and silicone as well as in many sizes, shapes, and textures.
Saline implants are composed of water and salt used as filler in breast prosthesis saline. Should the implant leak, the body will absorb the saline and eliminate it naturally.
Silicone implants contain an elastic gel that can be more like natural breast tissue. It is possible that place, the surgeon needs a longer incision. Surely, the patient will need regular checkups because, in case of leakage, the silicone is not absorbed naturally.
Cohesive gel implants are made of a silicone gel which is thicker than the traditional silicone. Generally, they maintain their best form but in return, require a longer incision.
B-Lite implants are a novel prosthetic considered the lightest worldwide. It is a silicone prosthesis cohesive gel but lighter up to 30% than the traditional.

Techniques for breast enlargement in Delhi
Breast implants may be saline and silicone. In addition, they may have different sizes, shapes, and textures. The implants can be placed above, below or in a middle position of the pectoral muscle, depending on the area where the incision is made.
Subglandular: In this position, the breast prosthesis is placed under the mammary gland so that no direct contact between the prosthesis and the glandular tissue. Therefore, under the pectoralis muscle prosthesis, it is the membrane encasing (fascia).
Submuscular: In the subpectoral position or submuscular the implant is placed under the pectoral muscle. A partial detachment of the muscle at the bottom is performed to prevent muscle contraction muscle move upwards.
Dual Plane: In the plane or subfascial position the prosthesis is positioned in a virtual space created between the pectoral muscle and fascia, which is a kind of thin cover that covers it. In this case, the implant is below the pectoral muscle and above the muscle fascia and the gland.
In recent years it has established the subfascial technique since there is less risk of capsular contracture compared with implants placed in the Subglandular plane.
Fat transfer involves collecting fat cells from a body area, usually the stomach, hips or thighs, and injecting another for more volume in the area. The body fat is removed by liposuction, processed and purified with a centrifugation process and injected, for example, breasts.
How to choose the right size for my breast implant in Delhi?
Breast implants and fat used for the fat transfer are measured in cubic centimeters (CCs). It should be borne in mind that the same implant size or amount of fat will be different for each person. It is important to analyze the expectations and desired outcomes with your surgeon to help you decide what will be right for you.
Many doctors use digital imaging software as a way to see how the breasts will look with different levels of CCs. Another option to check the size of the prosthesis is to try on a bra with them to get a rough idea of the volume.
What are the profile and the projection of the implant and why is it so important?
The projection of the implant will determine the feeling of size and naturalness. This will add to that already have before doing surgery, so that the same projections may be different in different women.
The degree to which your future breast chest will be known as projection. Profiles or projections are measured by degree and are usually 3 or 4 types for each prosthesis. Surgeons performing breast augmentation usually normally use a high profile or high bonus. The average profile is often used for cases in which the patient requests a subtle increase, ie barely protrude from the chest.
You must consider that if you choose a higher profile you will feel a bigger chest. This is because that projects out and therefore, is more attractive. Typically, surgeons recommend girls who have almost chest high or higher placing extra screenings.
The implants may be anatomical or round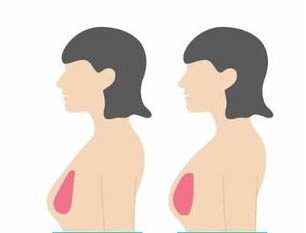 What type of prosthesis choose from round or anatomical?
This certainly is the most common among women who want to breast augmentation in Delhi:
The round prosthesis is recommended when the patient's breasts have a harmonious and more than half the contents of the gland in the lower pole form.
An anatomical prosthesis is typically indicated when the breast is flattened or vacuum and less than half the content of the gland at the lower pole.
It is important that first and foremost, the result is natural and consistent with the physical characteristics of the patient. For this reason, the surgeon who will tell you better what kind of prosthesis is best for you and get the results you want.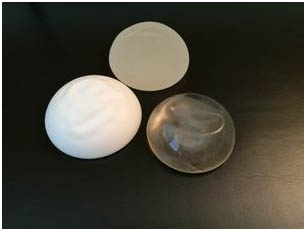 Textures of breast implants
If we classify breast implants as its surface, it can be smooth or textured. When it comes to a smooth implant surface it is completely smooth. However, in the case of implants texturized, the surface is rough.
Smooth implants: They are the most used in most breast implant in Delhi. These implants move more since being smooth, adhere less to the tissues around there. Usually softer than textured, with lower risk and economic ripple. It should be noted that these implants are at increased risk of capsular contracture if placed above the muscle. Encapsulation occurs when scar tissue grows around the implant and therefore presses the implant. This makes the breast becomes hard and a change of prosthesis needed.
Textured implants: By having a rougher surface, it gets better to adhere to tissue having around and there is less risk of capsular contracture but on the other hand, may have more risk of undulation. These implants are usually more expensive than smooth.
It is important to talk with your plastic surgeon in Delhi to explain to you the advantages and disadvantages of each implant and remember the most opportune.
A prosthesis to be selected among the best the market has to meet several of these criteria:
Having a wide experience in the market
Having proven quality over the years
No serious complications overuse
Studies and pass quality tests by neutral laboratories and approved
Comply with the directive of quality and safety of their home or their place of manufacture and marketing
Give a warranty service and after-sales
Provide product information and its range online or informative catalogs
Types of incisions for breast augmentation
The plastic surgeon in Delhi may perform different incisions when placing the breast implant. It is important that the patient knows what incision used where appropriate and the advantages and disadvantages of each. Generally, the surgeon will recommend the best as appropriate.
Axillary incision: Surgeons make an incision in the armpit of about 4 centimeters to place breast implants. Usually, they practice when they have to work with round prostheses. The great advantage of this technique is that it leaves no scar on the breasts. Sometimes, this placement can cause an asymmetry between the breasts.
Submamaria Incision is done in most operations and leaves a hidden because it lies between the fold joining the chest with a chest scar. Normally, it is used to place the anatomical prostheses whose size can not be implemented by the areola.
Areolar incision: Generally used to place the prosthesis that is round. In this case, the scars are not seen as they are made around the areola.
Transumbilical: It is less used because surgery consisting incising through the umbilicus to place the implants.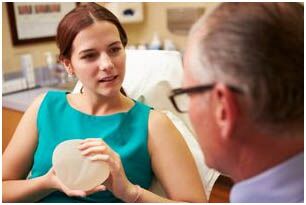 How is the day before and the surgery?
During the different quotes, the plastic surgeon in Pitampura will give you all the information regarding the preparations for the surgery. In the hours before the operation will indicate what foods and liquids can eat and even when. Remember that if you are a smoker must leave the snuff 6 weeks earlier. If you take any medicines, the surgeon will tell whether it can affect the operation or postoperatively and therefore must interrupt.
We recommend that the day of breast augmentation in Delhi go accompanied by a relative or friend. In addition, you will be fine for someone to help, especially during the first few days after surgery.
The surgery of breast enlargement in Delhi generally lasts between one and three breast hours. After arriving at the hospital or the operating room, the anesthetist will administer the anesthesia. General anesthesia is the most common, but it is also common to use local anesthesia with sedation.
Once the procedure is completed, you will be taken to a recovery area for a short period of observation. Unless your doctor recommends you otherwise, you'll go home with bandages and surgical bra you that day or the next day, and every doctor's preference and what has been agreed.
How long is the recovery of breast enlargement?
In the hours and days after the procedure, it is normal to notice breast discomfort, which is swollen and bruised appear in the treated area. Furthermore, the area may be very sensitive. After 48 hours can increase body temperature and small bleedings occur. At 3 days about dressing will be removed and will be replaced by a post-surgical bra must be worn day and night for a month.
The first week is best not raise your arms and bring them close to your body practically. During the first month, the patient must sleep face up and then you can start sleeping on your side. Until three months are advised not to sleep face down.
Remember to follow all the recommendations that the surgeon tells you for the surgery. In order to promote proper healing after breast augmentation recommends:
Take all medication that the plastic surgeon prescribed
During the 15 days following surgery n or taking anticoagulants
Do not make the physical effort and try not to move much arms
Carry bandages and bra postsurgical as long as your surgeon suggests
Do not smoke or drink alcohol
Do not touch or remove dressings
Sleep in a position that is face-up
Scars care products that help to heal such as oil rose hips.
A month after the operation and you can start making a soft sport that does not involve the use of arms. In addition, caution should be exercised with the sun as they should not be exposed breasts in the sun on the operation after six weeks.
In about three months the recovery is complete and the patient can already carry out all the activities you did before breast augmentation in Delhi.
How long do results last?
In most cases, the results of breast enlargement in Delhi last long. However, it is important to monitor the status of the implants regularly. Those with saline implants can check their state simply looking in the mirror. The leak will be obvious as a broken implant will deflate and the saline will be absorbed by the body. Plastic surgeon recommends that patients with silicone implants have an MRI three years after initial placement and every two years.
If you choose to submit breast augmentation using fat transfer, you may lose some volume over time. Your breasts may also change due to pregnancy, weight fluctuations, hormonal factors, and aging.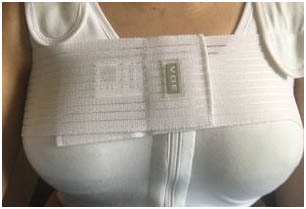 What are the possible side effects?
When performed by an experienced plastic surgeon breast enlargement in Delhi has a high success rate. However, like any surgery, it is not risk-free. Possible side effects include infection, bleeding, bruising, healing, capsular contracture, implant rupture, adverse reaction to the anesthesia and unsatisfactory results that may require additional surgery.
Complications most often occur after breast augmentation are:
Capsular contracture: It is the most common complication, especially in smooth implants. In these cases, the breast becomes hard and sometimes necessary to change the prosthesis to avoid future complications.
A hematoma occurs when accumulated blood. In some cases, a second operation to eliminate it altogether may be necessary.
Infection: Rarely, during the first weeks one just infection around the breast implant occurs.
Changes in nipple sensitivity: Some women say that after breast implant in Delhi they notice their more or less sensitive nipples. In some cases, you can even lose sensitivity. It should be noted that these changes are not permanent and after a while, the sensitivity will be as before.
The ruptured prosthesis is very strange that the dentures to break and leave the liquid inside. The first symptom of this failure is that the chest will begin to decrease. In these cases, it is important to see a surgeon remove the affected prosthesis and place a new one.
Currently, there is no proof of the relationship between breast implants and cancer scientific evidence. It should be borne in mind that breast implants do not hinder or prevent mammogram's control.
Results
Patients who have performed breast implant in Delhi tend to be very happy with the results. And thanks to regular reviews that will be done with the plastic surgeon in Delhi you can see the evolution and see if there are any complications. If appropriate for the age of the patient, mammograms will also be conducted to detect any possible anomaly in time.
Sometimes, there are women seeking another operation for breast enlargement in Delhi because they are not satisfied with the result because her breasts are too small or large. To ensure that the size of your breasts is what you imagined, it is important not to have questions about the type of implants that will place the surgeon and the CCs. These points are most often preoccupy with patients before surgery.
Frequent questions
Does the prosthesis have a lifetime warranty? "Currently the most reliable trading houses offer an anti-breakage lifetime warranty but it is misleading to tell our patients safely prostheses them will last a lifetime."
Should I expect to have a breast augmentation until after children? The Doctor states that " It is obvious that pregnancy and lactation are likely to affect the breast, whether it is already carrying prosthesis as if it is not, due to hormonal changes, increased size and weight"
How will my healing? "aesthetic quality of the scars from breast enlargement in Delhi depends on the approach used for implantation of breast prostheses. In any case, in the course of a year, the incisions for implantation breast, with exceptions they are very noticeable. "
When I can expose myself to the sun? According to the plastic surgeon in Delhi the sun is the natural enemy of recent scars, because it can be the cause of that pigmented and therefore more visible. It is important to keep apart the sun scars during the first year and no later expose them without adequate sun protection.
When I can have sex after breast augmentation in Delhi? Dr. Ashok Tandon states that "Following an intervention by breast augmentation at least is advisable to wait 48 hours before having sex. What is important is that they do not touch or press the breasts so precipitously. In the first few weeks, it is likely to have hypersensitivity to the nipples, but that will fade with time. After about 6 or 7 weeks, you can resume your sexual routine touching her breasts as you wish, provided they do not feel pain. "
What type of fastener should be used after the breast implant in Delhi? stresses that "For the immediate postoperative place a special bra in our clinic we provide to all our patients. Depending on the evolution of each patient 's normal said fastener is recommended to take 2 to 4 weeks."
Breast examinations and treatment or detection of a breast tumor in the future? " The breast implants are not considered to hinder the diagnosis or treatment of any breast process and perfectly safe for all women ."
Is it necessary to use drains in breast augmentation in Delhi? says that "techniques have evolved enough that today we are able to perform virtually all breast surgeries without drains."