Rhinoplasty in Delhi: Redefine Your Face
Nose surgery or rhinoplasty in Delhi is one of the most facial cosmetic procedures performed in our clinics. Nose reshaping surgery in Delhi is designed to improve the appearance and proportion of the nose or to correct a breathing problem.
The nose may be performed as a reconstructive procedure to repair a birth defect or a traumatic injury, such as a broken nose.
It can also be done for functional purposes and not just cosmetic. If the nose is combined with septoplasty, you can correct breathing problems successfully, such as deviated septum.
What makes Dr. Ashok Tandon the best choice for rhinoplasty in Delhi?
Dr. Ashok Tandon is well prepared to use the best techniques in nose reshaping surgery in Delhi and focus on both functional needs, as in the cosmetic of each patient.
At Tandon Clinic, our medical team is proud to have the skill and care necessary to give the patient a proportional nose that complements your face naturally.
With the necessary training, skills, and experience in a nose job, our plastic surgeon in Delhi and his team aim to provide a natural look and at the same time keeping intact respiratory function.
Who is the ideal candidate for rhinoplasty?
A person who has at least 18 years old.
It is not satisfied with the appearance of your nose.
It has a realistic expectation of the nose.
He completed facial growth.
It has good health.
Specialists in plastic surgery in Delhi will evaluate carefully both physically and emotionally to make sure you are ready to undergo rhinoplasty in Delhi.
Preparing for nose reshaping surgery in Delhi
A month before surgery
You will be asked to stop smoking before the operation. It should also stop taking aspirin and blood thinners two weeks prior to surgery.
One week before surgery
A week before the operation, you are prompted that some blood tests are done. The doctor will give you instructions.
One day before surgery
Refrain from eating food or drink after the time previously established by the doctor.
The morning of surgery
No makeup or facial creams are applied.
You need someone to stay with you for at least the first 48 hours after surgery, for help in daily activities and be aware of any complications.
What to expect during your nose surgery?
During rhinoplasty in Delhi, the plastic surgeon applies incisions to access the bones and cartilage that support the nose. The incisions are usually made inside the nose to become invisible after the surgery. Depending on the desired result and appearance, some bone and cartilage can be removed and also may add tissue.
After the plastic surgeon in Delhi readjusted, restructured or sanded bone and cartilage, skin and tissue cover the nose structure.
You may require a splint or nasal splint on the outside to help the nose to heal. It is also possible to place a blockage inside the nose to give greater support.
Although often rhinoplasty in Delhi is performed on an outpatient basis, it is sometimes necessary for the patient to stay overnight. Depending on their condition and in the opinion of the surgeon, the surgery can be performed under local or general anesthesia.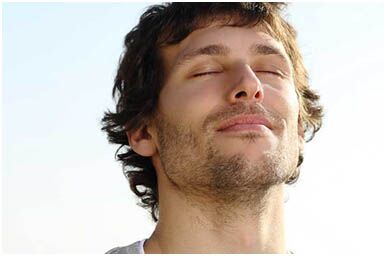 After nose surgery
One day after nose surgery
a small cast or splint will his nose to support and help keep safe the nose structure at least for 5 days. Your face may feel swollen, especially the first day after surgery.
A week after nose surgery
The cast or splint will be removed. Most patients return to normal activities a week after nose surgery.
A month after nose surgery
Avoid blowing your nose during the first two to three weeks after surgery. It is recommended not to press your nose, ie avoid placing heavy lenses for 3 to 4 weeks. To avoid scarring quit. It should also stop taking aspirin and blood thinners two weeks prior to surgery.
Six months after nose surgery
Six months after surgery nose, inflammation will disappear. In cases of thick skin, it takes a little more time to observe the final results of nose surgery.
Frequently asked questions about nose surgery
Is surgery painful?
Rhinoplasty in Delhi is a simple common procedure. It can be done under local anesthesia, where you will be sedated and your nose will be numbed so you will not feel pain.
Is it painful to remove the cast or splint?
You may experience minimal pain by removing the splint.
After surgery will I have trouble breathing?
After surgery, most of our patients say they breathe better.
When will I see the final results of my surgery?
You will start to see the results of nose surgery at 3 weeks. The final results will be from 6 to 12 months.