Throughout my more than 30 years of professional experience, I have realized that people have assumed certain legends related to cosmetic surgery and believe in them without questioning them. Today I want to deny some of them ranging from rhinoplasty to the-so fashionable-breast augmentation because surely some of those legends before or after you have reached and condition your vision of plastic surgery in Delhi.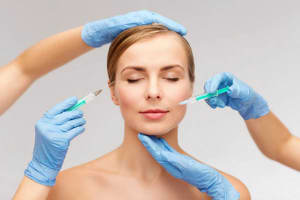 First legend: Cosmetic surgery is only for rich people. 
Although cosmetic surgery in Delhi is not cheap, today it is already available to a large group of people. And is that in most clinics and hospitals are offered financing means that help a person to cover the cost of surgery or treatment chosen. Almost half of the people who are operated (46%) -and according to the testimony of people I have personally attended- prefer to have doctors with proven and great experience to save money, putting other cheaper means.
Second legend: Cosmetic surgery is noticeable. 
It is clear that some patients are noted having undergone the scalpel, however, I can assure you that there is a large majority that gets very natural results so that you would never suspect that cosmetic surgery has been performed.
Third legend: surgery is only for women. 
Most women do make up every day, that is as undeniable as most aesthetic surgeries performed in India are also for them. But the truth is that little by little more men are looking for aesthetic changes, especially facial aesthetic changes, looking for a more youthful appearance.
Fourth legend: women are more concerned with appearance. 
Although women can be more concerned about our facial appearance, and therefore we use a wide range of products and creams to improve it (even if only in response to the media pressure to which we are subjected) are proven data – although it may seem strange – that the number of facial surgeries performed on men and women is practically equal.
Fifth legend: people who undergo cosmetic surgery are obsessed. 
Many people mistakenly think that since cosmetic surgery is designed to change physical appearance, only people who are obsessed with its image submit to it. But this is not the case: according to a survey conducted, more than half of the people who responded to it said they had surgery to improve self-confidence, compared to 4% of people who said they underwent surgery aesthetics to look like a celebrity.
So, here you are five urban legends that -as you have seen- do not work. Have you heard of any other legend?