Plastic surgery has become a common thing in today's arena. If you are tired of the mirror view of your face and want to make some enrichment, plastic surgery in Delhi could help you look awesome and sense your best. Plastic surgery procedure entails a transformation in a specific part of the body to give the person his/her desired look.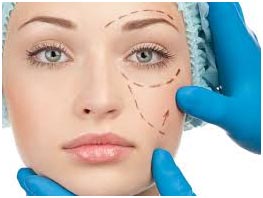 With the increasing awareness of plastic surgery in Delhi and availability of highly skilled plastic surgeons, the popularity of plastic surgery is growing rapidly. Some surgeons believe that the key reason behind the popularity of plastic surgery among people is that they are becoming more cognizant of the connection between appearance and confidence. People in sales, entertainment, and other highly competitive and visible careers are looking for professional assistance to uphold and enhance their appearance.
Plastic surgery requires professional advice from the experienced surgeons in the field. Although it is a common occurrence, it's still essential to realize and understand the things related to the surgery before undergoing any surgery. Plastic surgeon in Delhi gives you a factual depiction of the cosmetic surgery modality that is right to satisfy your prospects.
Plastic surgery procedure has both physical & psychological benefits. The reason behind inclination towards cosmetic surgery is the belief that if we look good we feel good. Many people believe that if they look attractive they will be able to get more public attention. The physical benefits of getting cosmetic surgery are that it usually yields a lot more nourishing look and give that person a brand new appearance that seems entirely natural.
Having your appearance cosmetically reformed is an inordinate approach to boost your self-confidence. However, it is really important for you to understand that cosmetic surgery procedures are meant only to enhance your personality; it does not change you as a person. So before going into any procedure go with an open mind and a realistic outlook on your results. It is right to say that a small plastic surgery procedure affects self-esteem in an optimistic manner and can superficially make you appreciated as a whole new individual.
Tandon clinic has been offering plastic surgery in Delhi from many years. The clinic is very popular for male breast reduction in Delhi, liposuction in Delhi, tooth whitening in Rohini, mole removal and scar removal etc.