We are breathing in the world where perfection is imperative. Everyone wants to have perfect look which adds a star to their appearance. Plastic surgeons help people by removing flaws, enhance their features and provide a physical perfection. Several treatments are now available for both men and women according to their needs. If you are having a problem with your face, or you want to go to weight reduction, plastic surgeon in Delhi is the best option for you.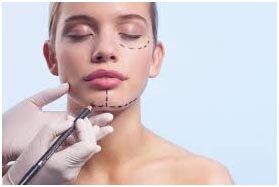 Facelift, nose reshaping, rhinoplasty, hair removal, liposuction, breast augmentation and various other treatments have now become easier with the help of surgeries. The rapid advancements in technology have made these surgeries less time to take and pain-free. It is essential to look for the best plastic surgeon in Delhi before undergoing any type of surgery.
Certification:
Firstly check the certificate of a surgeon. A proper relevant certificate means that the surgeon is skilled in these sophisticated operational skills and understands well about the complications of the treatment.
Cost of Procedure:
One of the important deciding factors can be treatment cost. Extract full information about the cost of the surgery, fees of a surgeon, maintenance charges etc. This will give you the complete idea about the budget you require.
Experience:
Always go for the professional having vast years of experience. Surgeons have expertise in different fields; determine during the first consultation whether they have expertise in handling the type of surgery you wish. An experienced doctor will provide you the best options that suit you.
Approach:
Go for the surgeon who is easily approachable at the time of need. Make sure that he/she is properly solving out your queries and is having the capability to remove fear out from patients mind.
Do a little homework about plastic surgery procedures. Always feel relaxed to discuss your problems with the doctor and have a clear understanding of the pre and post-operative care. Choose the plastic surgeon in Delhi and feel the happiness of your enriched look.