There are many people around the world, who are looking some effective and reliable ways for reshaping the body. Some visit websites, whereas some take help from their friends and relatives. Liposuction is very common these days for reshaping the body. It is used to remove extra fat from body parts. Liposuction is not a treatment for obesity or a substitute for proper diet and exercise. It removes fat from your body using suction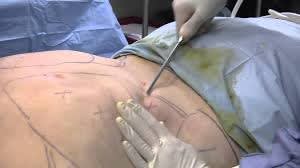 It is used to reduce localized fat deposits of the:
Thighs
Hips and buttocks
Abdomen and waist
Upper arms
Back
Inner knee
Chest area
Cheeks, chin and neck
Calves and ankles
So, you may be waiting to know what a liposuction is actually?
Liposuction, sometimes referred to as "lipo" by some person is technique used to make slim and reshapes specific areas of the body. In this technique, a doctor or physician removes excess fat deposits in the body and improves your body contours and proportion.
Liposuction in Delhi can be performed alone or along with other plastic surgery procedures, such as a facelift, breast reduction or a tummy tuck. It is up to a patient, what treatment he/she is opting for?
If your body wants reshaping, you may opt for liposuction. There are many plastic surgeon in Delhi, who offer affordable and world-class plastic/cosmetic surgery in Delhi for their patients. It is best technique used to reshape hips, and buttocks – or loose saggy skin.
In recent years, improved techniques have made liposuction safer, easier, and less painful. Patients nowadays opt for it, without any risk and side effect.
These newer techniques include:
Tumescent liposuction
Ultrasound-assisted liposuction
Laser-assisted liposuction
Liposuction may also be used to treat certain medical conditions, such as:
Benign fatty tumors (lipomas).
Abnormal enlargement of the male breasts.
Problems with metabolism of fat in the body.
Excessive sweating in the armpit area.